A Hitchhiker's Guide to VCH Websites
Are you feeling confused about who to contact when you'd like to update information on a website or communicate about your program online? We can help!
Let's start with a simple explanation of our two major sites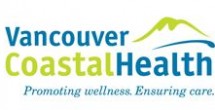 This is our main portal to provide information to the public. This is a website that can be accessed from anywhere in the world, from any kind of device, be it a mobile phone, tablet or desktop computer. On VCH.ca, people can locate addresses of health services, read breaking news alerts, learn about our leadership team or find public health and safety information. As a staff member, you can even check your webmail. This site receives millions of views per year.
Want to update, remove, or add information to VCH.ca? Email webupdates@vch.ca. There are three of us (Salina, Megan and Thomas) who will respond to you within 1-3 business days. Please provide specific details in your request. We're responsive and we love improving VCH.ca; in fact, we have a one-year plan to make navigation, security and design improvements to VCH.ca – stay tuned for more information!

This is our main portal to provide information for staff working at VCH. This is an intranet site that can only be accessed when onsite through VCH's network. Forms, reports, work tools, policies and other internal materials are found on this site.
Want to update, remove, or add information to VCH Connect? Contact the author listed on the right hand side of the page you are visiting, or email webteam@phsa.ca. These requests are sent to the general IMITS department.

What about other VCH websites?
Sites like Allied Health and the Medical Staff Site are examples of VCH "mini" websites. These sites cost money to build and upkeep, and have dedicated staff to update them. Many of these minisites are built on WordPress mobile responsive templates (like VCH News, where you are right now) and others are choosing to move their content onto VCH.ca. We generally recommend keeping content on VCH.ca because it is free to do so, we have dedicated staff who update the site daily, and VCH.ca receives the most web traffic, so more people will see your content.
Looking ahead
We at webupdates@vch.ca strive to keep content up to date and relevant for VCH.ca audiences.
We plan to write more articles like this to explain how social media and digital marketing works, as well as what's in store for the improved VCH.ca.
If you have any questions or suggestions, please leave a comment below. Thanks for listening!
Megan Bradfield, Digital Communications Specialist, Vancouver Coastal Health