What if… starts today!
What if…it was easy to do the right thing, and care for our patients and clients the way we would want to be cared for?
What if…you could be the voice in creating a culture where you are valued and you could achieve results you are proud of?
What if…we asked you what you really think about your experience working at VCH and acted on what you said?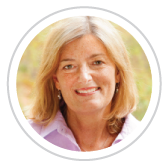 My experience over the past three and a half years as VCH's president and CEO, has been inspiring, and challenging, in ways I never anticipated.
I have been a senior leader, a patient, a daughter helping my parents to access care, and a person moved by the determination of our staff. I have also seen a struggle to get the traction we need to truly transform care.
The truth is, we are not moving fast enough and time is running out as we rapidly reach the point when our patients outnumber our providers, our acute and residential care beds are full, and we cannot provide all of the care our communities deserve. It isn't from lack of trying. And, so I returned to our True North and got to thinking …
Are we truly putting People First? And what do those words really mean?
I believe those words mean that we create an environment where everyone can do their best work and reach their full potential – both in delivering care and in improving how we care for our communities. We have inspired leaders and compassionate staff who provide excellent care despite barriers that may be out of their control. Yet, too often, our staff feel run down and frustrated with their workload, waitlists, and an inability to improve things. We are making progress, but I want to do more; I want a place where you LOVE coming to work – a place where you can deliver the best care and make a real difference in improving care for our communities. Imagine for a moment what that would look and feel like. How would it impact you, our patients, residents and clients?
Starting today, I want all of us to ask "What if…?" and be a part of creating our new future. We have the power, together, to transform our culture, look at old problems in totally new ways, and have each and every one of us feeling that VCH is truly "People First." Saying the words is not enough. To achieve different results, we need a different approach. The transformation I envision starts with our people. That means you and me.
Share your voice
On September 25th you will receive an email invitation to participate in an organization-wide survey, My VCH, which will ask about your experiences working at VCH. I am asking you to take the time to participate. Take the time to make a difference. Be honest. Your responses will help us understand how truly "healthy" VCH is and what we need to do next. The VCH Senior Leadership Team is 100% behind this and ready to work together to act on your feedback. We are committed to sharing the results by November 15th and our action plan by December 15th.
Together, let's have the courage to shift how we think and act. Let's transform our health care system and embark together on the next chapter of our True North journey. An exciting adventure that begins with
"What if…?"

Mary Ackenhusen
President & CEO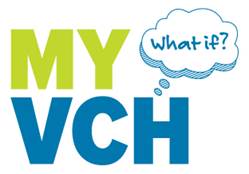 Related articles
Find out why everyone is going to want to do this survey