Get earthquake-ready with the Great BC ShakeOut
Located in an earthquake-prone region, BC experiences over 1,000 minor earthquakes each year.
As health care professionals, it's important to be aware of the impact a major earthquake could have on the people we serve and the demand for health services. Preparing today can help with a faster recovery and limit the devastating effects of major seismic activity.
This year's Great BC ShakeOut
The Great BC ShakeOut, an annual earthquake preparedness drill, is happening Thursday, October 19 at 10:19 a.m. At this time, people are asked to 'drop, cover and hold on' for two minutes; the time it takes for the shaking to stop during an earthquake.
If you are not engaged in a critical function involving direct patient care, at 10:19 a.m., drop to the ground, take cover under a table or desk and hold on as if a real earthquake was occurring.
While taking cover, look around and image what would happen in a major earthquake. What would fall? What would be damaged? What steps can be taken to make your environment safer? Consider what to do after the shaking stops.
In direct patient care areas, it may not be feasible to perform the 'drop, cover and hold on' drill. Instead, use the two minutes at 10:19 a.m. to do a quick safety huddle to discuss earthquake response or walk around to identify objects that may fall during an earthquake.
Home and family preparedness
Your colleagues at Health Emergency Management BC (HEMBC) encourage you to also consider your home and family preparedness:
Develop a simple plan for you and your family and discuss it so they all know what to do if an earthquake happens
Buy or put together supplies for an emergency kit with enough food, water and medication to last 72 hours (per person and pets)
Know your neighbourhood/city emergency plans; look at your municipality's website for links about emergency service information
Learn more
You can find more information about emergency preparedness at work and home by visiting PreparedBC or the HEMBC page on the intranet.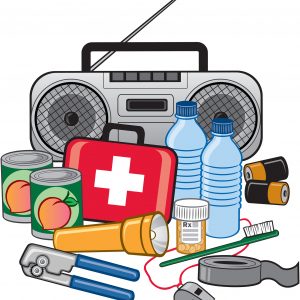 The Great BC ShakeOut is an opportunity for everyone to become aware of the safety measures to take during an earthquake and practice them along with their colleagues or family members. Visit www.ShakeOutBC.ca to learn more about earthquake safety and to register your personal commitment.
Great ShakeOut earthquake drills are regionally organized campaigns linked together as a worldwide preparedness movement spanning more than 70 countries and involving more than 55 million people in earthquake safety activities.