10 tips to writing faster, better
Reports estimate that we spend one quarter of the average work day writing. This can include everything from emails and reports to memos, project updates, and briefing notes. It's clear that the written word is important, and skill in this area can lead to greater career success.
Sign up for our next Lunch & Learn to find out how to organize information and formulate your ideas quickly, and to communicate them effectively. Simply send an email to Feedback@vch.ca with the subject line "Lunch & Learn RSVP Nov 29".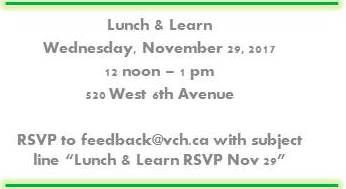 This is our final session for 2017, so register soon!