My VCH survey highlights and what's next
Last month I asked you to take part in the My VCH survey, posing the question "What if…?"
The purpose was to hear from you about your experiences working at VCH, so we can decide what needs to be done to create our new future. Ultimately, the survey was designed to assess the overall "health" of our organization, and determine the impact of that on our culture and performance.
When the My VCH survey closed on October 6, I was inspired to see over 11,000 of you took the time to complete it and share your thoughts. That number represents 63 percent of staff and physicians from across our region and I want to thank you for sharing your views.
What we heard from you
The survey results echo what many of you shared with me first hand during the survey window—namely that too many of you are frustrated with the system and feel undervalued. Seeing this collective experience in our survey results has affected me deeply; I appreciate that this is not the organization we aspire to be.
We have a long way to go in becoming a healthy organization—one where employees feel that their voice matters and they can be both a participant in and a driver of positive change. That said, we now know where we stand and we have clear information on which we can act and improve.
After reflecting on the survey results and my experiences with VCH over the years, I'd like to share what I have come to believe about our organization:
VCH delivers high quality care and consistently achieves positive outcomes for our patients and clients because we have exceptional people who believe in our mission. You have consistently told us that you take deep satisfaction from and are motivated by caring for our patients and clients, and working as a team.
You see potential to unlock tremendous positive energy at VCH, but our vision for the future is not clear to all of our staff and physicians. In fact, only half of you believe that our vision for the future is easy to understand and meaningful. Less than half of you believe we have translated it into specific strategic goals and milestones.
You feel a lack of transparency and involvement in everything from setting direction for day-to-day operations and sharing knowledge across the organization. No more than a third of you feel actively involved in setting our direction, think that how we perform is shared in a transparent and motivating way, or believe we have ways for employees to contribute improvement ideas.
Decision making is difficult, slow and viewed as bureaucratic. We debate endless reasons why NOT to do something new, making it difficult to drive change. Less than half of you see our leaders creating a sense of teamwork and mutual support and challenging all of us to do more than we think possible. Only a third of you believe management encourages different parts of VCH to work together to improve.
Leaders are overwhelmed by too many priorities and need support if they are to invest more time engaging front line staff, which would allow them to be more inspirational, trustworthy and transparent. Two thirds of you believe that we, as leaders, are not talking about values that are meaningful to you, providing thanks and recognition to you, or making your work meaningful. Only 20% of you believe that we reward outstanding contributions of employees.
Innovation is part of VCH's identity, yet opportunities to act on innovation aren't effective in the eyes of the majority of our employees. You don't feel your ideas are heard or implemented, or that you are given space to be creative or entrepreneurial. Not even half of you believe that VCH is effectively adapting to the external environment. Less than a third of you see senior leaders devoting sufficient time to doing things differently. And, only a small minority of employees participate in improvement activities.
Learn more at staff forums
The survey has given us a lot of data and comments to analyze, much of which are more easily shared face to face. With that in mind, I encourage you to take part in one of the following upcoming staff forums—either in person or by webcast—so I can share more details about the results and how we intend to move forward.
The forums will be consistent across VCH, so plan to attend the forum that best works for your schedule and where you work or live:
For those of you who can't attend, all information shared at the forums will be available on the My VCH website starting November 22: www.my-vch.ca. We will also be reaching out to ask how you'd like to share your ideas and participate as we move forward.
What's next?
While we don't yet know where this journey will take us, I am optimistic about our future. The survey has given us insight into which problems we need to address and our next step is to work with you in a new way to solve them collaboratively. I believe we are on our way, together, to strengthening our organization and making VCH a better place to work.
We need to make changes so you feel valued and that your voice matters. We want VCH to work better, so we can serve better.  It's the right thing to do—for us, and for our patients. This is what "My VCH" is all about.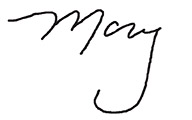 Mary Ackenhusen
President and CEO