Tomorrow is the last day for VCH's United Way campaign
The United Way in the Lower Mainland works with local agencies, governments and donors to build healthy, caring, inclusive communities. You can read how the United Way helps Marlene reach out to vulnerable seniors, or how it helped Verdann as a youth find connections.
The VCH United Way Workplace Campaign ends December 8, 2017.  There are two ways to donate:
1. With your credit card on the secure United Way website
2. By payroll deduction, using the printable 2017 United Way Pledge form *
* IMPORTANT: If you are using the printable pledge form, do not detach the bottom section. Please complete and send the whole form by Dec 8 to:
Margaret Laird
Communications & Public Affairs
400 – 520 West 6th Ave.
Vancouver BC V5Z 4H5
Donate and enter in a draw for movie tickets!
If you decide to donate by 9 a.m. on Friday, December 8, contact margaret.laird@vch.ca. You'll be entered into a draw for four (4) movie passes to see the film Ferdinand. We'll be contacting the winner by the end of day on Friday.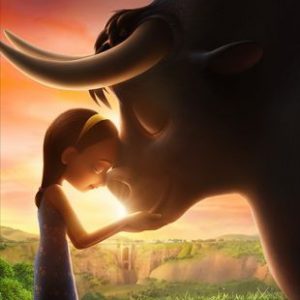 Date and time of film: December 9, 2017 at 10 a.m.
Location of film screening: Scotiabank Theatre VAncouver, 900 Burrard Street