The moment is here and we are ready
The moment has come – we go live with CST, our Clinical & Systems Transformation, at 6:00 A.M., this Saturday, April 28 at both Lions Gate Hospital (LGH) and Squamish General Hospital (SGH). This is the culmination of thousands and thousands of hours of hard work by thousands of individuals across Coastal, VCH, PHC and PHSA. I am confident that we're ready to take the plunge; like many of you, I too just want to get going!
While we experienced a number of bumps and setbacks on our journey to this point, I could not be prouder of all the teams who have brought us here. You dug in and never lost sight that we are doing this for the right reason – for the good of our patients who will benefit from reduced duplication, better medication management, and a better care experience overall.
There's no denying the first few weeks will feel rough – change of any kind is difficult and this change is huge for us. But truly, I have great confidence that we will be successful, in part because of our preparations and also because we'll have real-time support on the ground, around the clock. At the risk of sounding dramatic, I want to say that together, we will get through the valley and pull ourselves up to the mountaintop of hope!
To every Coastal employee who will start using CST as of April 28, I say thank you. All of you have been amazing with your positive outlook and "can do" attitude, even as you stretched yourself to manage your patients and find time for education. And for the many, many other VCH, PHC and PHSA employees, CST staff, and contractors who are supporting our Coastal team's success, thank you too. There is no way we could do this without you. We're very grateful to have you at our side now, and we'll be there to pay it forward and make sure you are well supported with our best people when the next sites go live.
I'll be on site at Lions Gate Hospital on Saturday and in the days following. I look forward to seeing all of you in action, to supporting everyone at both LGH and SGH through this transition, and to thanking you personally.
This a momentous leap forward for healthcare – for our patients and for us.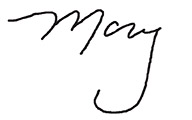 Mary Ackenhusen
President and CEO, VCH
Read related article
Lions Gate Hospital and Squamish General Hospital are ready to "GO LIVE"