Staff across Richmond show their Halloween spirit
It was a spook-tacular Halloween across healthcare facilities in Richmond as individuals and teams donned their scary (and not so scary!) best to take part in the VCH Richmond 1st Annual Costume Contest, held Tuesday, October 31, of course!
And the winner is…
The "gang" from 3 North at Richmond Hospital wins a pizza lunch for the entire team.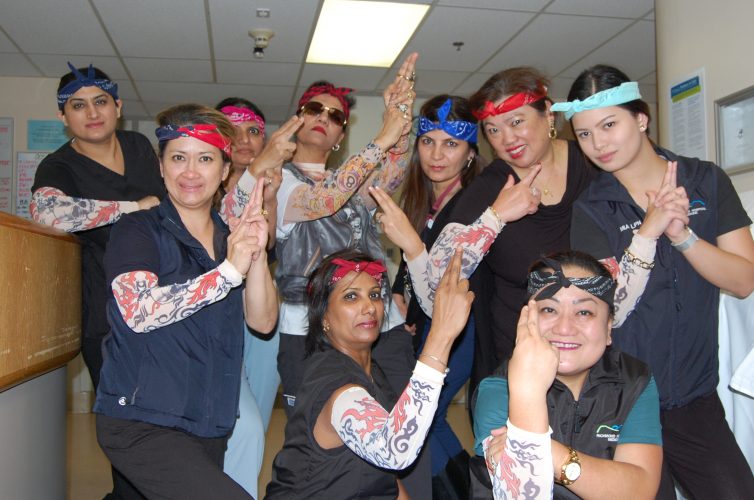 And close Runner-up is …
The cadre of Day-of-the-Dead dolls from 5 North wins a team coffee-break card from Starbucks.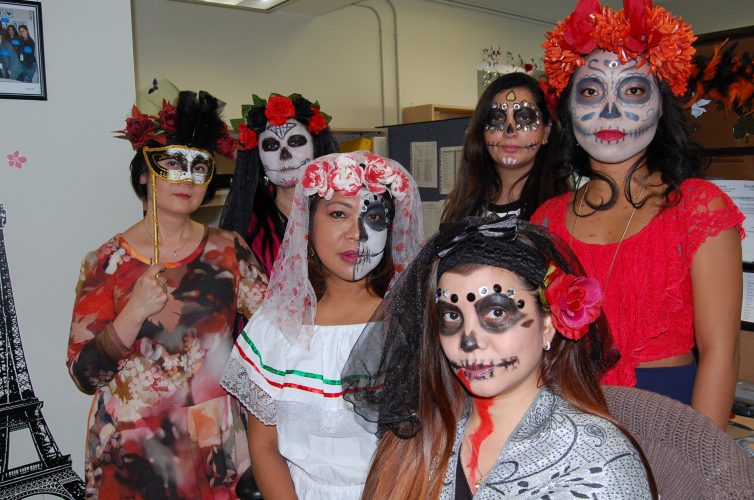 Although the next few Honourable Mentions don't come with prizes, we'd like to give a shout-out to the following…
Creepiest Costume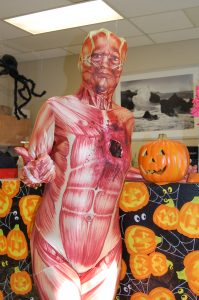 Best Infection Control Reminder
–as noted by COO, Sr. Medical Director & Quality/Safety Director!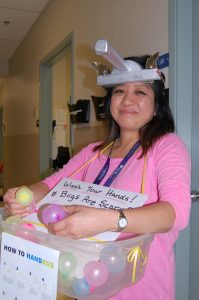 Thank you to all who took time from their hectic day to have a little fun. Can't wait to see your costumes next year! Here are a few more photos of teams and individuals who took part…