Congratulations to our recent 'Won' Vancouver 50/50 Staff Lottery winners!
Next draw is on November 24. It will be the first draw of the 2017/2018 50/50 Staff Lottery.
If you have not already signed up, please sign up again for the new fiscal year. We can't renew your application for you. Check your pay stub to see if you're in the lottery – there should be a deduction. If not, sign up here.
There is nothing better than getting a winning message from the Won Vancouver 50/50 Staff Lottery. Recent winners in the 50/50 Lottery draw on October 27th got their good news phone call, and each won more than $4000.
What are our recent winners going to do with their cash? Here's what they had to say:
What does winning the 50/50 lottery mean to you?
Margie Escalante – won $4357.50 PP21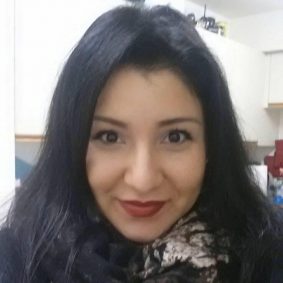 This means so much to me and my family. I recently got married. I was a single mom for 10 years with two children and now we are a blended family (five kids). This money will pay off some debts and help with Christmas. We might even get a honeymoon! Thank you so much. We are super grateful and feel super blessed.
What does winning the 50/50 lottery mean to you?
Lori Arce – won $4385.00 PP22
We will catch up with Lori at a later date.
If you have not already signed up:  sign up now to be eligible for the 2017/2018 draws. There are two – or three -chances to win every month (depending on the corresponding pay periods) and you only need to sign up once every fiscal year to participate.
Have questions?
Your questions can be answered by reading our Q and A page. A full list of winners can be viewed here on the VCH network.
Where does the other half of the "50" go? It goes to the VGH Foundation, to support the funding of equipment for our hospitals and community-based programs. Proceeds from the 2015/16 'Won' Vancouver 50/50 Staff Lottery meant a contribution of $163,384 to the Foundation! In turn, the Foundation purchased four ventilators for use at VGH and George Pearson Centre. We will let you know about the 2016/17 funds.