Enhancing Health Awareness among Indigenous Populations-You can help
According to the Government of Canada, the health of indigenous populations such as First Nations, Inuit, and Metis, is greatly affected by social determinants such as unstable housing, low income, and limited education. Social determinants of health can significantly increase the risk for chronic diseases including Type II diabetes, cardiovascular problems, and respiratory illnesses.
Vancouver Coastal Health – Healthy Living Program (HLP) works to advance indigenous health through partnership with Vancouver Aboriginal Friendship Centre Society (VAFCS). On Sept 28,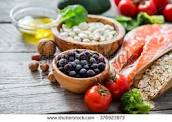 2017, our Registered Dietitians and Registered Nurses facilitated a Health Awareness Screening Event at one of the VAFCS sites – Skeena Transitional Housing.
Sixty per cent of participants seen had Type II diabetes, and the remaining forty per cent were at high risk based on the Canadian Diabetes Risk Questionnaire (CANRISK). Eighty per cent of participants' blood pressures were in the normal range, and twenty per cent were in the high normal range. All of the participants were given information on healthy eating on a budget, overview of applicable chronic diseases, and basic management of diabetes and high blood pressure. Clients were also referred to appropriate community resources including HealthLink BC, REACH community clinic, and the VCH Aboriginal Health Program.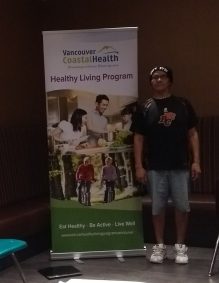 The main challenge encountered at this health screening event was the limited health literacy among participants. Many clients had challenges to understanding the depth of the health information. Our staff worked patiently with clients to help address knowledge gaps and refer them to appropriate community resources. Healthy Living Program will continue to support and partner with community organizations to better serve the needs of the population that are vulnerable to the social determinants of health.
Interested in offering a free health screening in the community?
If you are interested in offering a free health screening in the community that you work in, please don't hesitate to contact us at healthylivingprogram@vch.ca.  For details on other programs offered by the Healthy Living Program, visit us on the intranet.