[VIDEO] Changing culture: Help us choose our new values!
Values are the heart of an organization's culture. Yet the My VCH survey results showed that 66% of you feel we don't have meaningful values that we all live by. You also told us that you want a workplace that is caring, encourages learning, and still delivers the results that our patients, clients and residents deserve.
Why do we need new values?
Note: If the video is not working, use Google Chrome as your browser.
Answer a survey about our values!
Where are we today?
We know from the survey results and further feedback that VCH currently emphasizes order through hierarchy and following rules, with a strong focus on achieving financial targets. The culture we want to create is one of supportive leadership that can unlock the creativity that we know exists within all of us at VCH—with a strong focus on our people and innovation—to achieve even better outcomes.
I'm optimistic about our future. This is the beginning of our culture shift. You have my personal commitment to this journey, and to a new way of working that is focused on caring, learning and results. I ask that you join me on this journey by participating in one of the opportunities below.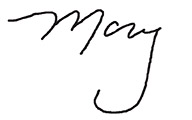 Mary Ackenhusen
President and CEO
Help choose our new values and win!
What if we started our culture change journey by creating shared values? These values will belong to all of us and will guide our everyday behaviour, from the senior executive team to leaders to frontline staff.
All VCH staff and physicians are invited to vote on our values to help shape a culture of caring, learning and results:

Answer a two-minute online survey by Feb. 28 to enter the prize draw 
You can enter to win a Fitbit, iTunes or Amazon gift card!
---

Participate in a values huddle with your team by Mar. 15
Ask your manager if a huddle is planned for your team to vote on values together. All teams that participate will have a chance to win a spring pop-up party where food and prizes will be delivered to your unit/department!
---

Vote on a values poster
Look for a "dot voting" poster in your workspace to vote for your top values.
---

Lead your own values huddle with your team
Email culture@vch.ca for your DIY values toolkit.
---
Feel free to print this poster that explains the different ways staff can participate.
Once we've selected our top values, we will start the next stage of our journey: bringing our values to life! Watch for My VCH updates and more opportunities to get involved in creating a better VCH for all of us.