Final week: vote for shared values that are meaningful to you!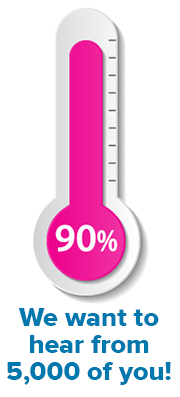 What values do you want us all to live by? We said we wanted at least 5,000 of you to vote on new shared values by March 15 and you are getting involved in a big way—we are at 90% of our target!
Thanks for continuing to share your voice
1,336 of you answered the online survey, choosing the values that resonate most with you.
An estimated 3,000 of you have either planned or completed a values huddle with your team to vote for new values together!
The People + Culture team in Employee Engagement has facilitated over 135 sessions and 150 toolkits have been requested by leaders to use with their teams.
But let's not stop at 5,000! Keep spreading the word to get more of your colleagues involved in our final week!
Tell us about your values huddle
Did you have any "Aha!" moments or share any laughs during a values huddle with your team? Tell us in the comments below!
Thanks for the team photos sent in so far. Click on the images below to see them full-sized.
There are two ways to get involved:
Team values huddle – vote as a team and you'll be entered for a team pop-up party with treats and a choice of yoga, meditation or massages for your team! Ask your manager if a huddle is planned.
If you're not voting as a team, please vote individually for the values you believe in through the online survey. You'll be entered into the prize draw for a Fitbit, and Amazon or iTunes gift cards.
Why are shared values important?
Values are the heart of an organization's culture. They help all of us feel a stronger sense of belonging and guide how we interact and treat each other every day.
The My VCH survey results showed that our current values are not meaningful and we do not live by them. We also heard from you that you want a workplace culture that is caring, encourages learning, and still delivers the results that our patients, clients and residents deserve. This is the culture that we aspire to be—and we need your help to get there. Let's choose our new shared values together!