VCH work clothing: Get your hands on the goods!
Clothing samples now on site at RH
If you are part of one of the groups listed below then you can get your hands on samples of the new line of VCH work clothing. On display now at RH.
Allied Health
Care Aides
Managers & Directors
Nursing
Nursing Unit Clerks
Patient Escort
Visit the Park Room
Work clothing viewing and try-on in the Park Room at these times:
March 17, 9-10am
March 21, 11-12pm
March 24, 9:30-10:30am
March 28, 10-11am
April 05, 10-11am
April 13, 2-3pm
April 21, 1-2pm
April 28, 9-10am
After April 28 check the Sample and sizing locations schedule.
In the Green Zone (by appointment)
The full set of display samples will also be available in Office #3069 (Green Zone, 3rd Flr). Please email Iulia at iulia.bunici@vch.ca to arrange a time to drop by.
Online ordering only
All orders must be placed online at: vchworkclothing.ca. Place your orders as a group to save on shipping! Use Google Chrome for the online store. Internet Explorer may not work correctly.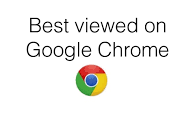 Win a Fitbit!
Check out this article for more information and learn how to enter a draw for one of four Fitbits.
Questions
Specific questions about the clothing products must be sent to the clothing supplier at orders@vchworkclothing.ca.